Best Affiliate Marketing Tracking Software Tools to Boost Sales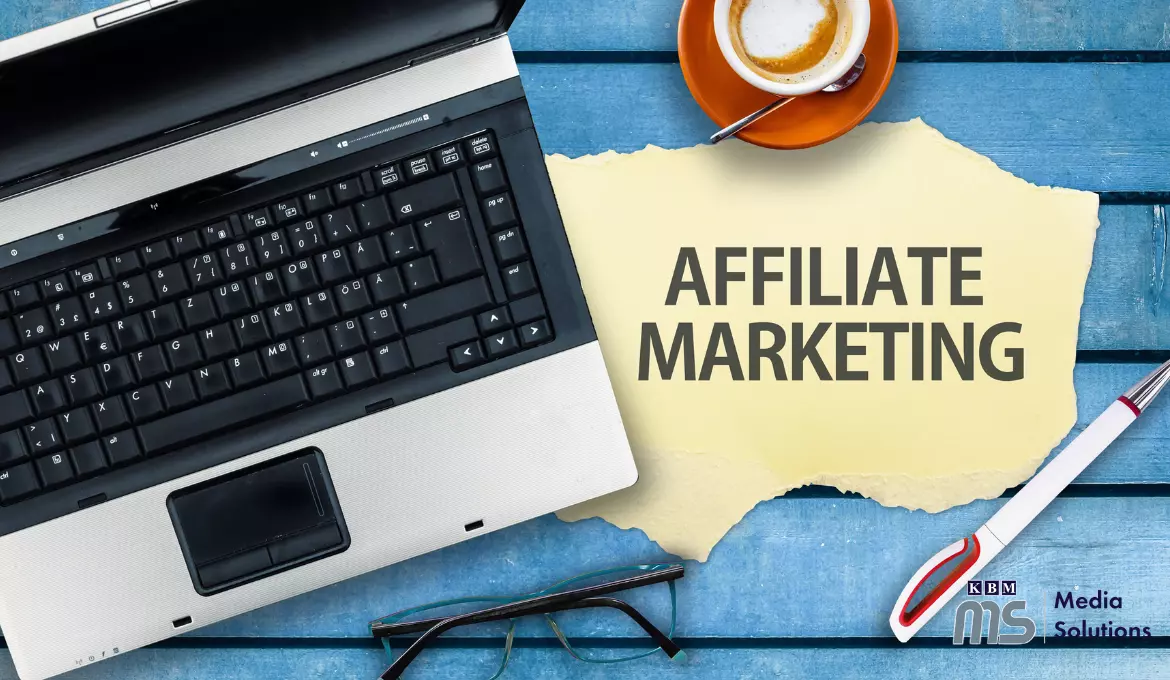 Posted on Jun 14, 2022
Affiliate marketing is an essential online money-making digital marketing tool to let people know about a brand, business, product, or service. Conversion is a significant success factor in affiliate marketing that needs active visitors' engagement, converting them to purchase a product or service using affiliate links.
Affiliate marketing has great potential; it is vast if you have proper affiliate tracking and management strategies. Regular growth tracking activities guarantee your affiliate programme's success. It also demands statistical analysis that helps you to keep your income from dwindling. This article will help you understand and choose appropriate and the best affiliate tracking software solutions to boost sales.
1. Affise
Affise tremendously helps businesses; it is suitable for Enterprise-level agencies and brands. It has robust third-party SaaS integration. The Smart Targeting feature makes it unique along with tracking and reporting. You can target your audience by device, language, geolocation or device connection speed. It has a fully customised dashboard and an excellent facility for managing multiple enterprise-level affiliate networks. Affise access is through:
2. Awin Zanox
Awin was previously Zanox. In 2017, it merged with Affilinet and became an enormous affiliate marketing tool among other platforms. Awin has 15,000+ advertisers and 200,000 digital marketing professionals. Further, it is a robust network with minimum reporting and marketing functions. It lacks some features like fraud detection security and affiliate tracking.
3. Cake
Cake affiliate marketing platform provides a range of feasibility which you can access through SaaS, cloud or web. It has a broader partnership with a variety of partners. Cake provides various streamlined and smooth automated features. Furthermore, it's live tracking, monitoring, and reporting facility help brands in optimising their real-time affiliate campaigns. The cake doesn't provide any pre-made marketers' promotional tools; hence it is suitable for experts and hardly helps beginners.
4. Everflow
The everflow tool is cost-effective and provides the best affiliate tracking and management platform. It has a powerful user interface (UI) and features set like:
Strong campaign management function
Live data with graphs and reports
Dynamic reporting and analytics
Reporting functions
Advanced notification system
Rapidly responsive
Advanced media buying tools
Completely exposed API
Mobile and desktop traffic handling erasability
Private traffic partitioning facility
5. HitPath
HitPath is a gross user-friendly tracking tool that helps users attribute numerous digital marketing endeavours. This way, you can adequately assign your various touchpoints to all of your marketing efforts. It enhances measurable and intelligent customer engagement. HitPath's scalability, accuracy, and reliability with the best customer support are prominent. Furthermore, Hipath software training is free with 24/7 support. Hitpath qualities include:
Real-time affiliate tracking
Faster and highly responsive
Productive
Affiliate management
Cross pub campaign accelerator
Accounting module
Impressive user interface
6. Impact
The impact tracking tool is a perfect affiliate marketing solution for cloud automation. It provides marketing tools, marketplaces, and brand analytics to help you track and manage your affiliate programme. Further, it has an automated affiliate development facility alongside influencer marketing campaign capability.
7. LeadDyno
LeadDyno helps startups, small, medium and large companies enormously. It gives its affiliates a 30% commission on each referral on each payment. LeadDyno has tracked over 54 million referrals since 2014. Affiliation programme promotion is its built-in feature. Brands use LeadDyno to create campaigns using:
Emails
Social media promotions
Newsletters
Additionally, LeadDyno comprehensive helps optimise your promotional campaigns to make them successful.
8. LinkTrust
LinkTrust effectively tracks and optimises affiliate marketing activities. It has an enormous coverage, including networks, leads, sales conversions, adds, and calls. It has a proper customised tracking interface, cookies, pixels, server posts, CPA, PPC, CC, and online and offline advertising features. LinkTrust has a mobile tracking facility. It has customised lead management and distribution functions with options like:
Affiliate and campaign management
Real-time reporting
RTA (Remote Traffic Agent)
Fraud detection
9. Refersion
Refresion has actively contributed to digital marketing for seven years and now has an extensive global client network. Furthermore, the Regression system helps users manage a comprehensive affiliate programme. Its features include monitoring and extensive real-time reporting. Refersion fully integrates with eCommerce SaaS platforms. it has a custom bespoke dashboard with other features like:
Managing payouts and commissions
Security features
Fraud detection capability
Simple automated taxation
10. TUNE
TUNE build and manage businesses by developing affiliate network partnerships. Help maximise ROI from onboarding to payment with your most important partners — affiliates, influencers, networks, agencies, and business relations; its tracking features include:
Real-time affiliate tracking
Bespoke customising
Payments & Commissions
Monitoring and reporting
The Bottom Line
Affiliate marketing software offers bespoke and user-friendly interfaces alongside real-time monitoring and reporting. A perfect affiliate marketing tool helps launch, promote, and grow affiliate programmes enormously. Further, it helps in tracking referrals and managing affiliate partners' sales. There is an excellent affiliate tracking tools range, but choosing the perfect affiliate tool can be overwhelming. Hence, we have presented details of ten prominent affiliate tracking tools to help you select the appropriate tracking solutions to succeed in affiliate marketing.