Content Marketing and Conversion rates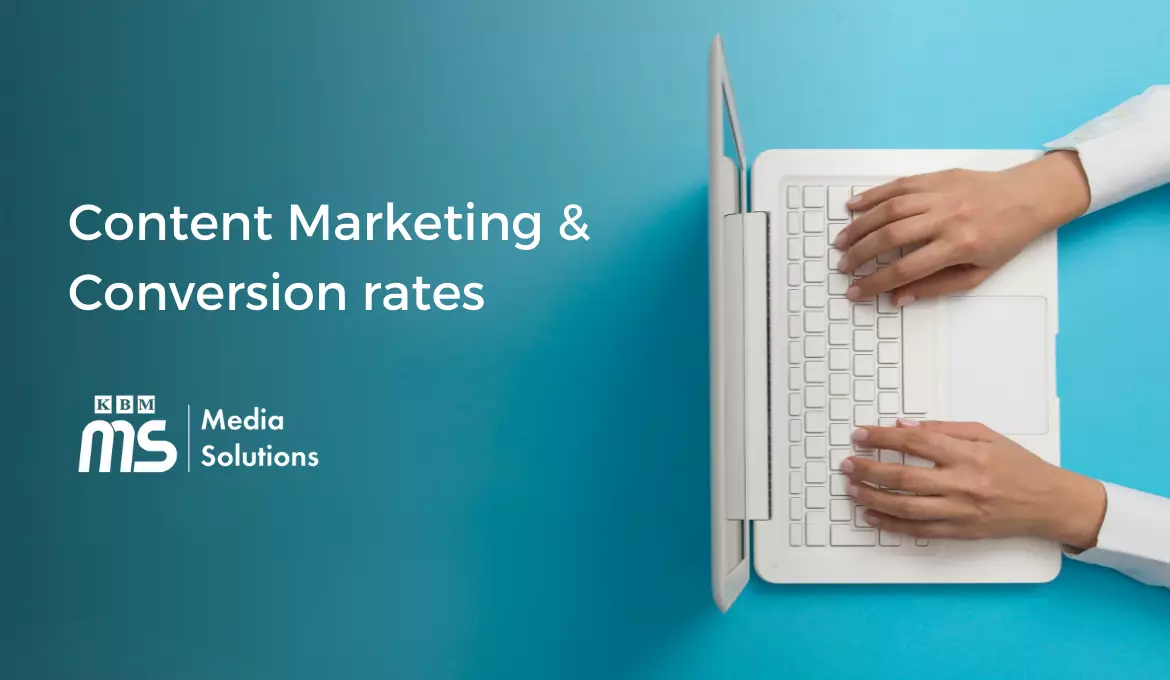 Posted on Jun 02, 2021
Traditional marketing is where a brand targets anyone anywhere. Any advert that is not online is considered Traditional marketing. Advertising involves promotional activities which comes from promoting a brand, product or service. This is in hopes that this marketing feature is enough to benefit consumers into drawing them in and buying. This builds a long customer lifetime value.
Traditional content and marketing
The conventional marketing techniques took consideration of product and services only. Marketers used to recognise what the product function was and used it for the consumers. On the basis of this marketers would strategize and make marketing campaigns solely based on the product/service. The purpose of this style of marketing is to generate leads to increase their sales. What they didn't recognise was the orientation of the consumers is what would give them value.
Regardless of this fact, traditional marketing did not play an important role in communicating the core benefits of the product as compared to existing competitors. However, this type of marketing has its limitations. It's very product-oriented rather than customer-oriented. Marketers need to go beyond products and find engaging ways to lure customers in a different and enthusiastic matter.
SEO developed significantly so much to the point where people working at Google themselves cannot explain how complex the SEO algorithm is. Google foresaw the opportunities that SEO had and started implementing it into their search engine becoming the most used search engine in the world within a short time, considering it's been just about a quarter of the century.
Content Marketing
Consumer's perspective and needs are of high importance to marketers. They developed a different approach towards the customer base. This was to communicate value and to establish customer relationships with them. All of the traditional marketing included content however lacked the orientation were the content was merely product related. This was never enough to retain customers for longer term.
Toda, brands have opted for a new way of advertising and branding, and this is through content marketing. Marketers have realised that consumers need to develop a perception about the brand, whether they hear or read about it. This is where content marketing comes in, it helps shape and develop a consumer's perception and opinion about the product and service. Whatever a message that a brand is trying to communicate has a definite meaning for consumers.
A good example of this would be, Walmart's tagline "Save money. Live better". The perception that Walmart would build in the mind of the consumers would be that it's economical and have the best prices that would fit the consumer's budget. It is trying to comfort its consumers by providing a wide range of products under one roof. This is how consumers would perceive Walmart and the target audience would be more engaged and associated with the brand due to the money they will be saving by shopping there.
Great and engaging content would help the brand be formed into an easier way to found, attracting new consumers at your doorstep with the more of the brand's content that gets shared, commented and liked. It's an indication that you're communicating more than just your product but a whole package of experience that consumers wait for and engage with.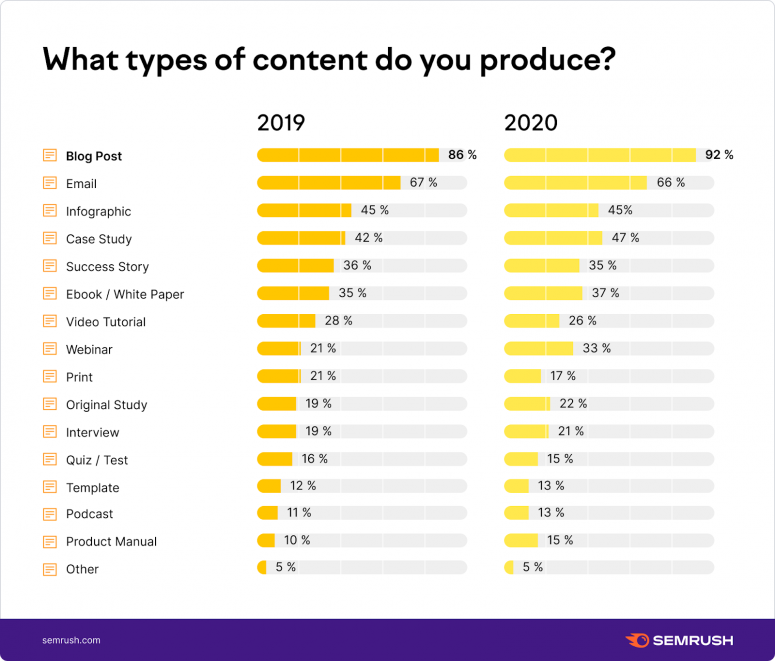 (Source: SEMrush)
Content marketing effects conversion rates
Whether traditional or content marketing, businesses communicate their message via content posted on digital platforms. Whether it be their websites, social media or through email, content is the initial driver that creates conversion for businesses. It induces the buying behaviour for the consumer when they are on your website or social media.
A website is the hub for any businesses to start communicating effectively with its buyers. It might be that a business is already having sufficient conversions on their website. The help of the right content direction and marketing technique can boost the conversations even more. Businesses can achieve much more than their actual potential meaning double or tripling the conversion rates.
How do smart businesses utilise content marketing to increase conversion rates?
Success from websites, social media and email marketing comes largely from the content. The content needs to reflect the brand's values and goals. The message needs to be coherent and should resonate with the brief of the business. Don't draw away attention or confuse the buyer when they read your blogs, social media posts or a simple email. The success would entail to what step of the buying process the customer is at. Tone and style resonates with the customers depending on the platforms that they are engaging in. All of these aspects are taken into account when you plan your content strategy.
There is no doubt that engaging and informative content would boost your conversation rates. However, content that speaks quality and is targeted towards your niche would reach greater conversion rate, and will increase the visibility of your website through better Search engine optimisation (SEO). Content creators, marketers and digital marketing experts need to have in-depth knowledge of their target market. They need to have a better insight into what content strategy would be appropriate for the brand. How they can generate more traffic that would ultimately result in more conversions and increased business to customer relationships.
To learn more about Digital Marketing, visit: https://www.kbmmediasolutions.com/digital-marketing-training.php