Digital Marketing Strategies for Small and Medium Enterprises (SMEs)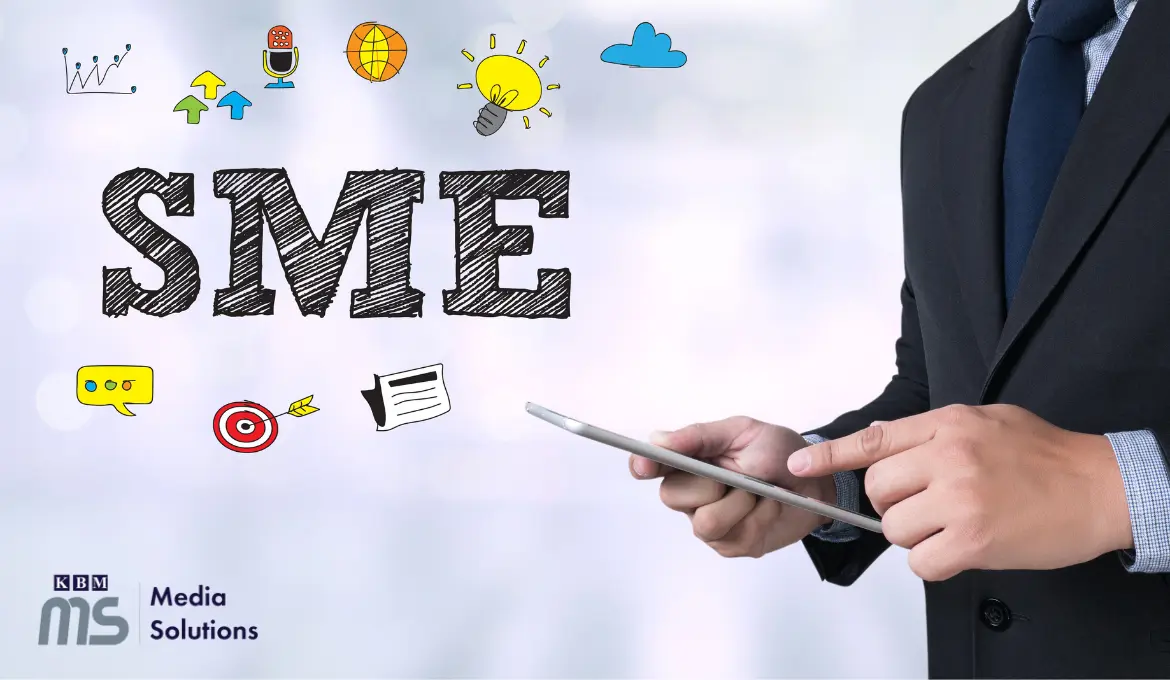 Posted on Aug 23, 2022
The need for digital marketing for small and medium sized businesses
Whether you're a big corporation or a small business, one can't ignore the worth and role of digital marketing in shaping the world in which we live in. Digital marketing is not secondary to conventional or traditional marketing. In fact, most small businesses plan to invest and allocate big part of their budget into the digital side of the business. For start-ups and growing small businesses, it's important for them to understand digital marketing and keep up with the digital marketing trends.
Digital marketing has become an "essential" when it comes to success. From attracting new customers to generating sales, having the right digital marketing strategy can go a long way making space for expansion for small businesses.
Main goal of digital marketing is to get attention and create presence in the digital world. Competition online has increased rapidly as all businesses now comprehend the importance of digital channels and limitless opportunities that they can tap in to get successful.
Benefits of digital marketing for SMEs
Think about it like this. You go to a restaurant, travel on the subway, wait in line, or sit at home. Take note how many people are using their phones. Probably most of them, as a society we all are addicted to digital media. Our source of information mainly comes from these channels, regardless that they are authentic or not. We tend to search and research on digital media to get information that we want.
All of us almost do everything online – socializing, shopping, streaming movies and TV shows, listening to music, researching and more. We live in a tech-savvy world. Businesses that don't realize the importance of digital marketing and don't harness its power, they will struggle in finding the right stream of customers and obviously miss out on evolving trends.
But it's never too late. Businesses that started out and thrived without digital marketing can benefit from it now by updating their marketing strategy and revising their advertising methods.
Especially for small businesses, there are plenty of benefits they can obtain through digital marketing due it's multi-faceted avenues. You can determine which facet would work best for you and more likely be fruit baring.
5 Digital marketing strategies SMEs can use
Website
It doesn't matter how active you are on social media; it can't replace a business website. Your website is one place on digital media where you have the control over what message you're going to give to your audience. A website needs to be optimized and should have a user-friendly interface on both mobile and desktop so your users don't have to try hard finding the information that they are looking for.
38% of people will stop engaging with a website if the content or layout are unattractive. (Sweor.2021)
Search engine optimization
Search engine optimization (SEO) refers to the process of increasing website traffic using the organic (non-paid) search results on search engines. There are many independent parts that connect to an optimum running SEO of the business, including using the right keywords, social media preferences, references from other websites and much more. SEO can be tough but for new and small businesses it's a good investment since it approves traffic to their website and can result into higher conversion rates.
Social media marketing
Social media is the number 1 used marketing channel for businesses. The only reason is because of the number of users that are actively using these platforms. This make businesses more likely to become part of the network and find their target market on here since there's a mass audience you can cater to.
71% of small-to-mid sized businesses use social media to market themselves, and of those who do so, 52% post at least daily. (assetdigital,2021).
You need to set yourself according to what social media platform you're going to work on, considering who are you targeting, what your product/service is, what content strategy you're going to use and many more factors that you'd need to consider. It's not necessary to use all social media platforms but only the ones that would help you towards growth and increase revenue.
Pay-per-click (PPC) advertising
Pay-per-click digital advertising is when users do an internet search for the terms you use in the ad. As the name suggests you only pay when someone clicks your ad. This is very convenient and easy way for small and new businesses to invest in and to gain more profit early on. One of the most common place for PPC ads is on google (Google Adwords) but other ads on Facebook and other social media channels are also considered PPC Ads.
Content marketing
This refers to the practice of content creation, includes blog posts, ebooks, white papers, infographics, videos, etc. Content marketing is a way to attract your audience through reading & seeing your content. The purpose is to make them aware of your offering. Ultimately, get them involved and interested in what you are selling to them. For example, a blog about "How to become a digital marketer" is a good way to get your readers to know about you and your business. If they are interested, they would definitely proceed further with your business.
Conclusion
Are you planning to create an online presence that will generate leads? Perhaps you'd like to launch a Facebook campaign to track the outcomes. The first step towards getting these results is to understand the basics that digital marketing can create an impact on your company. KBM's Digital Marketing course will teach you the most pertinent and current digital marketing strategies. From social media, SEO, and pay-per-click, you'll be equipped with the necessary tools to help your business grow online.