The Evolution of Social Media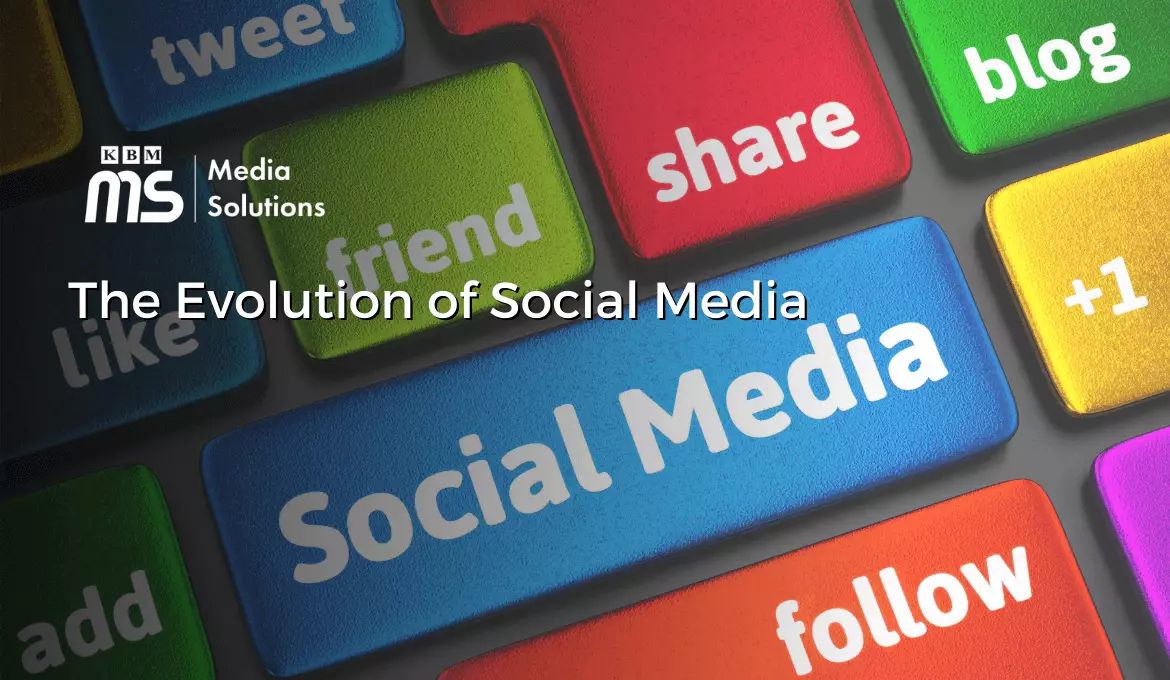 Posted on May 10, 2021
Social Media has evolved heavily over the past decade. It started out as a couple of platforms trying to help internet users to come together and promote globalisation digitally. It is a place where users can create and develop communities, share news and information whilst other forms of content such as graphics and videos are shared.
The 'Social' came from 'people'. 'Media' came from 'interaction'. These platforms allow people to interact without having any boundaries. Social media gained popularity in the 2000s where platforms like Facebook, Friendster and Myspace took over people's personal devices as a medium of establishing contacts, sharing information/content and to maintain relationships. It is truly commendable to know how connected we are because of these platforms.
Another reason behind people joining social media platforms was the fact that it was free. These platform creators knew how to attract users to sign up and the free component later evolved into paid services. It didn't really matter to some users whether they paid for the services or not. They could primarily achieve what they came for which was communication and it was actually the prominent giveaway for them.
In a short amount of time it became a personalised space where users could not just interact and communicate with one another, but as well build their own profiles to portray their identities. In the late 2000s landmarks were achieved in terms of increasing users and the reliability of these platforms where Facebook was on top of the leader board.
Facebook 2009 – 200 Million active users
Facebook 2019 – 2.38 Billion active users
(source: Wikipedia)
As this snowball effect took charge, more platforms were introduced:
Pinterest (2009), Instagram (2010), Quora (2010), Snapchat (2010), Google+ (2011), Tinder (2012).
At the time, these platforms had more specific functions with a unique selling point.
Take Snapchat for example: It was inclined towards offering users who had camera features with fun filters to interact with the community, not to mention allowing them to share their graphical content so their close friends know exactly where they are.
Tinder was introduced as a dating application where people could match with potential partners in a secure environment.
Instagram initially was introduced to share graphical content with photos and videos which later on became more popular with stories and highlights becoming more user-friendly with a compact application.
In the following years, influencers and celebrities started to shift to social media to increase their reach and popularity creating a magnet effect. This started to pull more users to social media resulting in all platforms being shaped and formed by its users.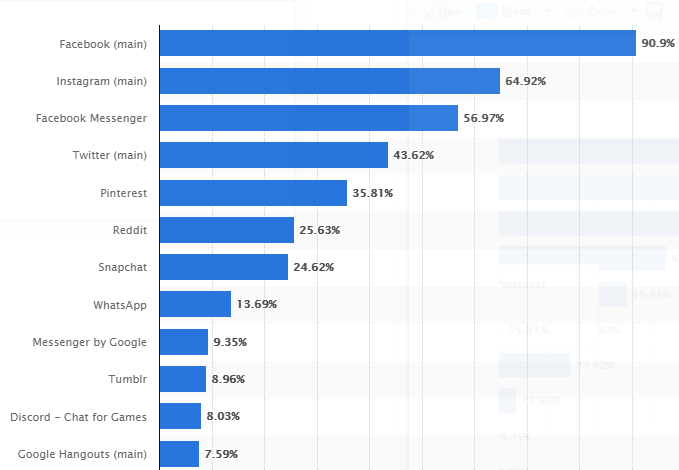 (Source: Statista) : Active Users per platform in the USA in 2019
All platforms eventually evolved from social networking sites to being platforms where people could trade, buy and sell. In 2010, the era of E-commerce emerged in social media which was ticked off by users trying to trade on these sites. Selling their old furniture, microwave and other collectable. Businesses sought this to be an opportunity to expand their operations on these platforms and to make better sales. This was a cue for social media platforms to incorporate business elements to these networking sites. Take Facebook Ads for example - They became popular for advertising and they introduced business pages and groups where people could buy and sell.
Social media later became a place where employers could find potential candidates for a job. Over time, LinkedIn became more than just a professional job searching website. They started to plug in more elements that eventually became part of social media such that if those elements are now absent, it would be meaningless for the users.
Social media has become an essential part of our lives with almost all our information accessible to businesses and organisations. There's no saying what we will do without social media since it has become so ingrained into our lives with its ease of access on all our mobile phones.
It's a truly remarkable invention that will continue to improve in the future. Nothing can be said of what social media would be like in the next few decades. Think about what additional functions and new purposes social media will have, which will be determined by several factors in technology and other new dynamic trends in the world. Our behaviour and advancement will impact social media and result in its further transformation.
All we need to do is wait and see.
To learn more about Social Media, visit: https://www.kbmmediasolutions.com/social-media-marketing-training.php