Becoming a Social Media Influencer to Make Money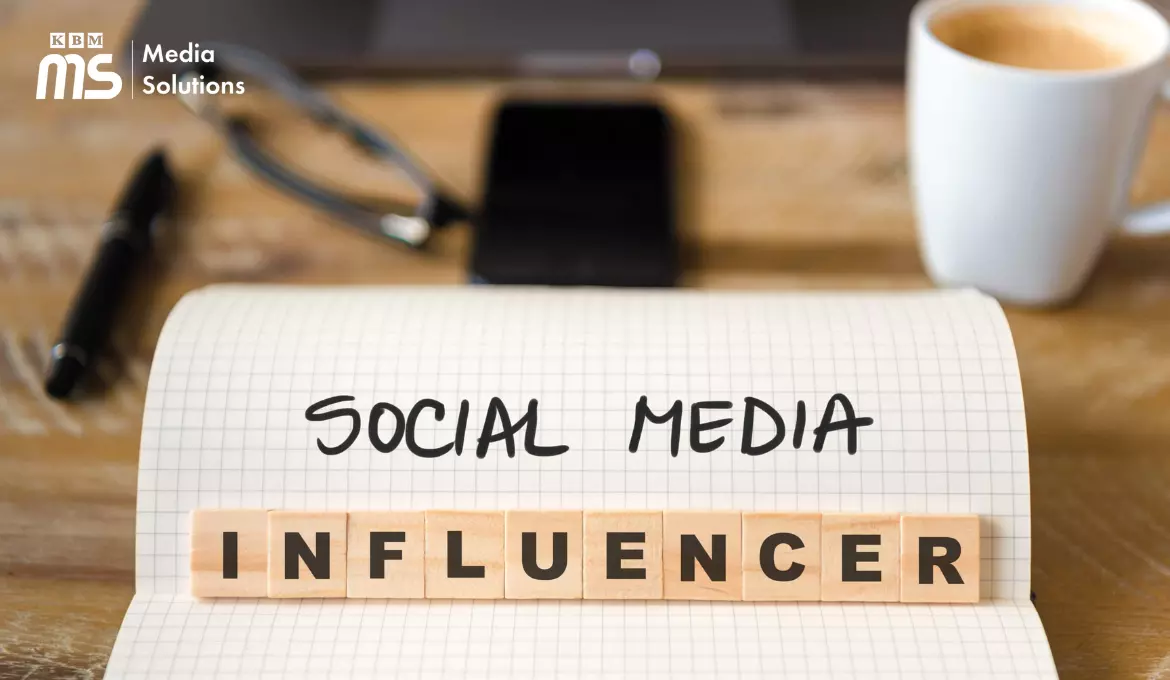 Posted on Jul 12, 2022
Influencer marketing is like a miracle in this modern era; it is highly significant in this advanced digital marketing age where social media influencers have a central role. Social media influencers send information to their followers about new products, brands, new developments, services, news, and much more. Furthermore, social media influencers' information is trusted and organic, making it a mainstream marketing tactic without a few agencies or brand selection limitations. There is a high rise in demand for social media influencers across major industries and sectors worldwide.
Social media influencers help brands more than ever and make money through commissions or agreed on money shares using their social networks. Everybody can become social media influencers if they understand it correctly; a social media marketing course is perfect if you are serious about learning. Social media marketing training courses tremendously help you become a social media influencer. This post will help you learn about the main processes of becoming social media influencers to make money effectively.
Appropriate Niche Selection
Appropriate niche selection has vital importance in becoming a social media influencer. You must select the niche of your interest; it will help you create content consistently. Further, it also demands skills, knowledge and expertise to help you establish yourself as an effective social media influencer. You can combine your niche into 2-3 interests; making it broader will help lesser.
Hence, choosing a niche of your passion is essential where you enjoy spending your time. You will conduct research and post content on your chosen interest area. If you are a beginner, keyword research using the Google Keyword Planner tool helps you learn about the popular keyphrases and keywords. Further, it would help consider the competition, search volume, and suggested bid. Your niche should also be profitable if you want to make money.
Optimising Social Profiles
Social media optimisation (SMO) uses social media networks for growing and managing a company or brand message and online presence. A proper digital marketing strategy demands social media profiles optimisation. It increases products, brands, and service awareness while connecting with customers and help mitigate any potential damaging news using various social platforms like:
Facebook
Twitter
Instagram
Snapchat
YouTube
Pinterest
TikTok.
You need to create or switch to a business account that gives various valuable options. The majority of platforms like Instagram, Twitter, WhatsApp, and Facebook allow a business account in the profile settings. Further, creating a proper and engaging bio is essential to make a great first impression because everybody sees it. Profile pictures and cover photos also help in your brand identity components.
Understanding Your Audience
Understanding your target audience has a crucial role before creating and posting content on social media. Social media influencers have a strong connection with their audience, but they don't cater to everyone. They cater for those only with similar interests in the same niche. So, successful influencers target their specific audience and build a loyal follower base. You can understand your audience by analysing your followers. It will provide you with insights into their interests and demographics. Various social platforms have analytics tools to help get insights about your current audience. Analytic tools include:
Hootsuite
Zoho Social
Buffer Analyze
Sprout Social
Sendible
Keyhole
Rival IQ
Relevant Content Creation and Posting
Content is a King! Proper content engages your audience. Creating and posting relevant, helpful content for your followers is an influencer backbone. So, engaging more audience means your opinion and recommendation influence more people because they listen to you.
It would be helpful to prepare your content strategy using a mixture of content types as per your audience's liking.
Some social media influencers keep their feeds all about their niche, for example, travel, food, beauty, fashion, and many more. These influencers don't mix their postings about their personal lives with their niche posts. They keep their content focused only on their selected niche. Hence, from a long-term perspective and starting as an influencer, you need to keep your content strategy focused on your niche but not too narrow.
Brands Collaboration and Pricing
Apart from appropriate niche selection, social media profiles optimisation, relevant content creation and posting, and understanding of your target audience; there are other significant techniques that include regular, consistent and prompt engagement with your audience. The final step towards your journey to becoming an influencer is to let brands know you are open to collaborations.
You will declare yourself as a social media influencer interested in brand collaborations. So you can easily earn money through commissions or agreed on shares from these collaborations. Further, it would help to consider competitive prices when applying for collaboration to improve your selection chances. A reasonable rate will set you apart from your peers and boost your winning chances.
Conclusion
As a digital and social media marketing provider, we have explained the main tips and techniques to help you become a successful social media influencer in your domain. These tips and methods help gain the desired results. Further, nobody can become an influencer overnight; this process takes time and effort to yield results. However, you can become a social media influencer and start making money online by following these tips. Suppose you want to learn social media marketing and earn handsome money properly. In that case, you need to join social media marketing training with work placement where you will practically learn from social media marketing management and social media marketing training effectively.