How to Do an In-Depth Technical SEO Audit for a Website?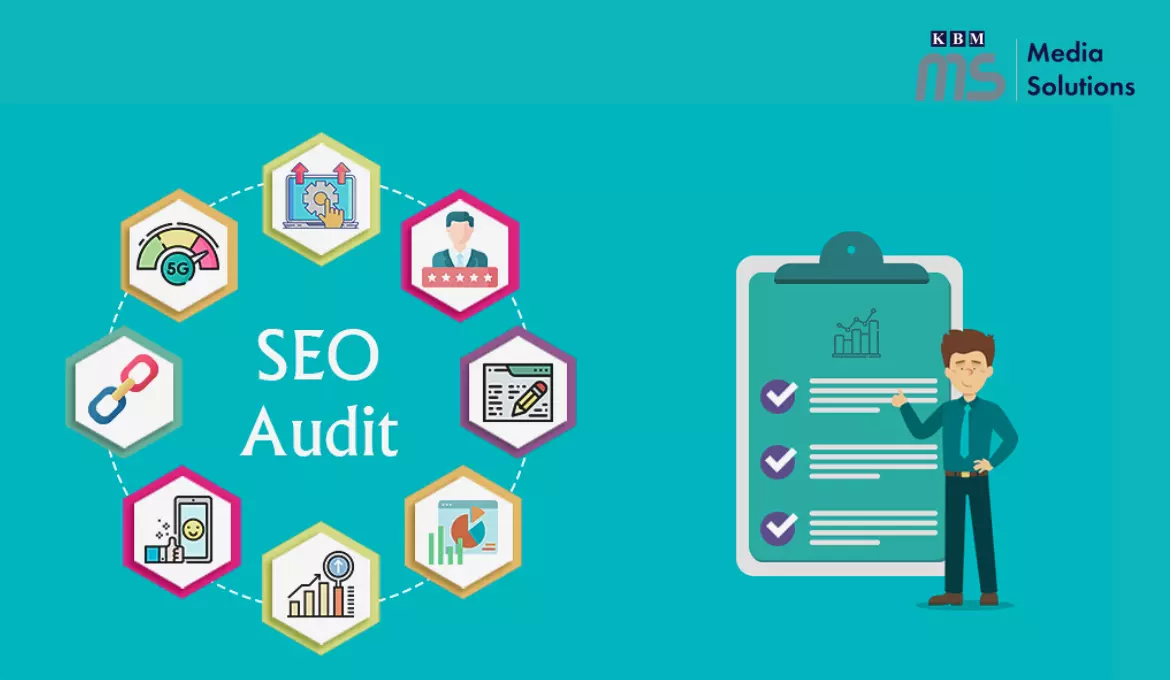 Posted on Jul 18, 2022
Search Engine Optimisation (SEO) is the website's influential success contributor. Over 61% of marketers believe SEO is inbound marketing's primary focus. Digital marketing's ever-growing competition to remain at the top of search engine ranking is critical in this global age. A technical SEO audit is essential for your website's higher position in search engines.
You can only gain and maintain a high search engine ranking due to proper SEO. Developing a good website does not help a lot; it cannot come at the high rank of search engines like Google, Yahoo etc. It needs a regular technical audit that gives an overview of improving your SERP in various search engines.
Four main factors affect your SEO performance: technical, on-page, off-page, and mobile-friendliness. These factors demand SEO audits at regular intervals. It will ensure you are up-to-date within this ever-changing industry. Such SEO factors include:
Technical factors like page loading speed, website indexing, and website hosting are significant.
On-page include aspects like target keywords, website content and related activities.
Off-page elements include backlinks and external references from other websites to your website.
Mobile-friendliness becomes essential because around 61% of searches are from mobiles.
The technical SEO audit diagnoses the factors that prevent the search engine results page (SERP) from ranking well. This blog will explain and help you understand the technical SEO audit's importance and how to conduct it. Below, we suggest the Ten Steps you should take to perform an SEO technical audit effectively.
1. Website Crawling
Website crawling is your technical SEO audit starting point. It explains how the Google Analytics bot crawls your website. So you can find various errors like page title, wrong keywords, broken links, poor images etc. There are different software tools like Spyfu, Semrush, DeepCrawal etc. These tools help by suggesting the proper action to improve your SEO strategy, technical SEO, backlinks, and content quality. The following activities will help you:
Google search and SEO score checking
Duplicate content removals, indexation, and redirects fixing
URL parameters
2. Sitemap Review
Your website's sitemap is a vital element that communicates with search engines about your website's structure while helping in discovering your new pages. Hence, a proper sitemap keeps your SEO strategy in the right direction. Following are the considerable aspects:
Cleaning the sitemap and removing errors; URLs and redirects help block indexing.
A concise sitemap is always helpful because, on over 50,000 URLs, the Google Analytics bot will not crawl.
You must include your latest content in the sitemap, helping search engines find your new content quickly.
Google Search Console registration communicates with Google about your sitemap.
3. Checking Website Navigable Versions
The navigable version is another important factor during a website technical SEO audit because different website versions send mixed signals to a search engine. Further, the various versions confuse the search engine and negatively affect your website ranking. Therefore, use your website's one browseable version; HTTP is a good option.
4. Internal Links Checking
Your website's logical hierarchy massively helps gain a higher search engine ranking. So internal and external link examination becomes mandatory here. Moved or deleted web pages result in a broken link. Technical SEO audits need the following linking factors to keep in mind:
Click depth informs you how many clicks away from your specific page from the homepage; ensuring a low number will help; below 3 is ideal. WebSite Auditor is a helpful tool to do this.
Broken links are just your crawl budget waisters and confuse your website visitors. The HTTP status code is a massive help in finding broken links.
Orphan pages have no link; they are problematic for search engines to find them. The Site Structure in the WebSite Auditor tool helps here.
5. Website Speed Testing
The SEO technical audit's next essential action is the website speed test. No one will wait until your website loads; they will go on to the next one if it has a slow loading speed. Hence, your website's high loading speed plays an instrumental role. Google PageSpeed ​​​​​​Insights tool solves the problem, which tells about the speed and performance of your website among other websites. Further, this Google tool suggests measures for maximising your website loading speed.
6. HTTPS Content Examination
Interestingly, the Google search engine's first page shows that 70% of search results are HTTPS based, which showcases its higher significance. Therefore, you can not ignore fixing the HTTPS issue while conducting a technical SEO audit. These issues include links, canonicals, redirects, mixed content etc.
7. Comparison of Site Metrics Using Google Analytics
First, you must confirm whether Google Analytics sends accurate live data while conducting a technical SEO audit. If Google's information is correct, it is the proper code installation indication. So you can place the code above each webpage header. It will show data against the results from the "site:domain name" search results. Further, Google Analytics examines your bounce rate; a lower bounce rate is ideal. A high bounce rate means people coming on your website but do not find whatever they are looking for on your website.
8. Backlinks Auditing
Backlines play a pivotal role in your website's success and are an integral technical SEO audit part. A backlink audit evaluates all links pointing to your website. While auditing, you will identify the good and bad backlinks and develop the right plan to deal with them appropriately. Google Webmaster Tools provides the links list to review all backlinks manually effectively. Backlink auditing tools like Ahrefs are helpful in auditing. It figures out the areas that need to have more high-value links. Further, Ahrefs also examine the number of backlinks your competitors have and help beat them effectively.
9. Images Optimisation
Image searches provide additional web traffic volume if you optimise them correctly. You will examine whether images are missing alt text during your technical SEO audit. Further, you will check whether the images files titles have keywords. Large size images slow down their related web pages. Moreover, it will help if you evaluate whether the photos add value for searchers.
10. Website Recrawling
After completing the technical SEO audit, all activities, including identified issues solving, will get Google to recrawl your website. It will consider all the internal links to crawl your website. Secondly, Google will use the URL to start content indexation. This final step requires utilising Google Search Console to crawl and fetch your page. It will help Google send the right signals to recrawl content that you recently updated.
The Bottom Line
A proper technical SEO audit of a website is a critical success factor for an effective SEO strategy. During a technical SEO audit, the technical parameters and error testing help you identify and rectify problems impeding your website's high ranking in search engines like Google, Yahoo, Bing etc. Further, a digital marketing agency expert can make your technical SEO audit a success so your website can effectively beat your competitors. We hope this article will help you know enough about technical SEO audits; we welcome your valuable comments.