Business Growth with Video Marketing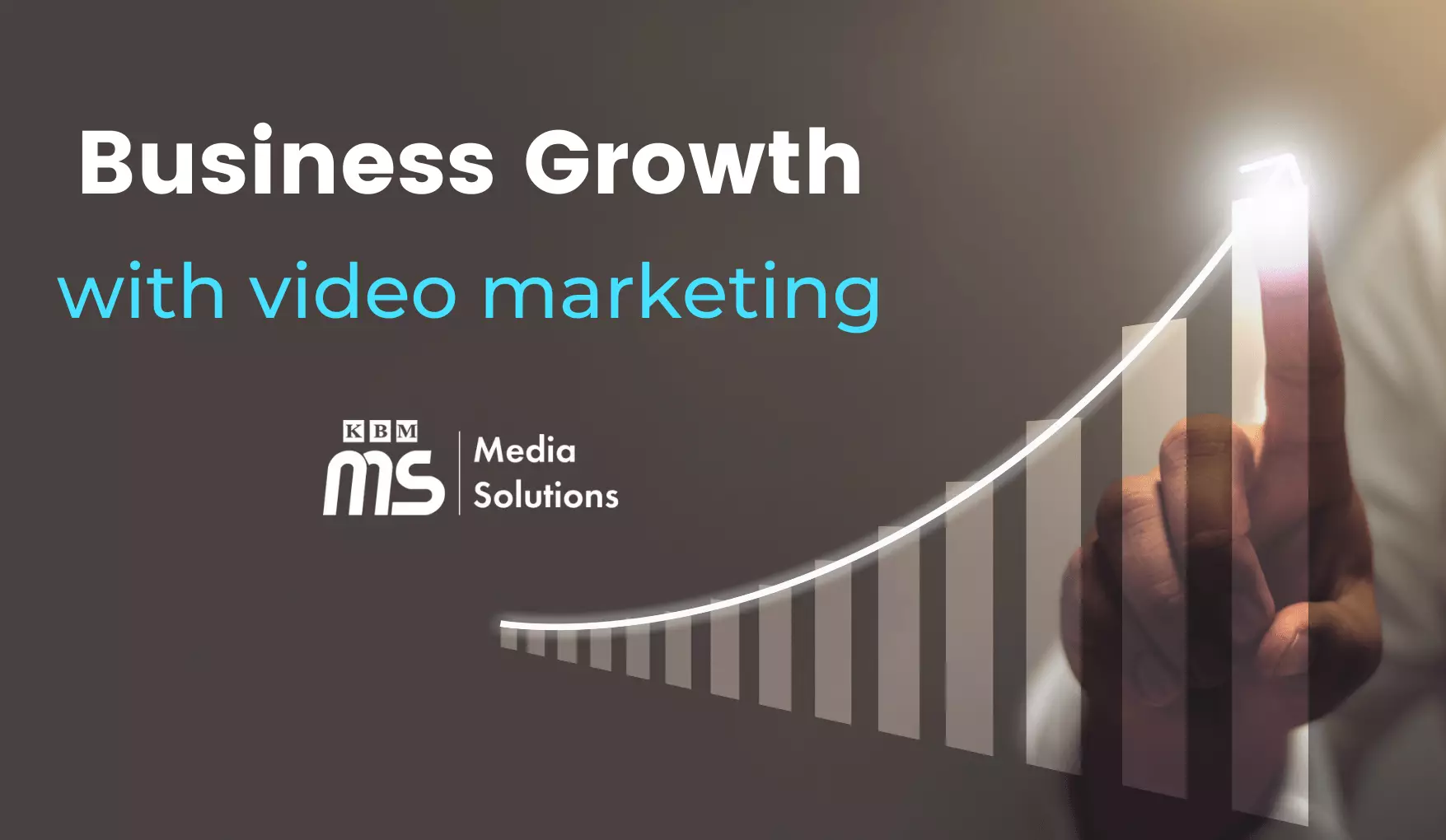 Posted on Mar 11, 2022
Video marketing is utilized to build relationships with customers to advertise your company's name, services, or products. In addition, video marketing can be used to share how-to's, encourage customer reviews, live stream events, and even provide viral (entertaining) videos.
How does video marketing work?
The concept of video marketing seems easy: You create videos that, one way or other, help promote your company, boost sales, increase awareness of your services or products, or even engage your customers. However, in practice, it's more complex. As with many marketing strategies, the video marketing process is driven by data. Therefore, it is essential to track different metrics and measure the level of engagement with your customers.
Building a video marketing strategy
Allocate resources. You'll need to allocate a budget for video production - at a minimum, sound equipment, a good editing program, and an expert in video marketing (or better, a team) along with the time needed to make the video.
Know your story.
Storytelling has never seemed as crucial as it is now in video. So start to think about the stories you wish to tell? What will you do to share them?
Engage.
It's not enough to relate your tales; you must be engaging your audience on social media as you're doing it. How can you create a compelling story? What is the hook that will entice your audience?
Make sure it's brief
There's no minimum time limit for videos that promote marketing (although some recommendations); generally speaking, shorter videos are better. It would help if you were ruthless when editing. Cutting, cutting, and then cutting out anything unnecessary. Attention spans are limited; Therefore, make the most of what you can.
Publish.
Upload your videos all over the world embedded on your site and uploaded to Google's YouTube as well as on every social media channel you have. Then, promote, promote, promote.
Analyze.
Monitor metrics and statistics to determine which videos are best - and what makes them so - and why.
Benefits of Video marketing
Video is a great way to reach out to your target audience. Nowadays, a lot of companies' marketing efforts are designed to build trust. Video is the way to connect your message to the person you are, allowing your customers to peek through the veil and get familiar with your brand.
Video is an SEO goldmine that helps build backlinks to your website and increase likes and shares (which could affect the search engine rankings) as well, and increase traffic to your website. Also, don't overlook that YouTube is owned and operated by Google; Therefore, make sure to upload your videos on YouTube and tag tags, tag, a tag using keywords or key phrases!
Videos boost information retention. If your customers are exposed to just one thing, will they keep about 10% of the information for three days after; in contrast, if what they hear is supported with relevant imagery, they'll be able to retain an average of 65% of the information three days after.
In 2022, the video content market will comprise around 74% of the internet traffic. Your customers will love videos. Potential customers enjoy the video, and excellent video marketing could attract new customers.
Subject lines in emails containing words like "video" have a 19 percent increase in open percentages and an increase of 65% on click-throughs.
A quarter of buyers prefer to view videos of their products rather than read the description of the product.
Do you enjoy spending money? Take a look at the following: after watching a film, consumers are 64-85 percent more likely to make a purchase.
In the end, the overall strategy and information will guide your video marketing plan. Start by establishing a clear plan to create a video(s) to each step within your sales funnel. Then, outline the goals and the content of each video. Find out what metrics best measure the effectiveness of a particular video. Then, test. Analyze. Modify your videos (and their placement) If needed. Make your videos more efficient. Whatever you do, make a video. In 2022, and the future, it will be the core of your brand's marketing strategies.