How to Engage your Audience on Social Media?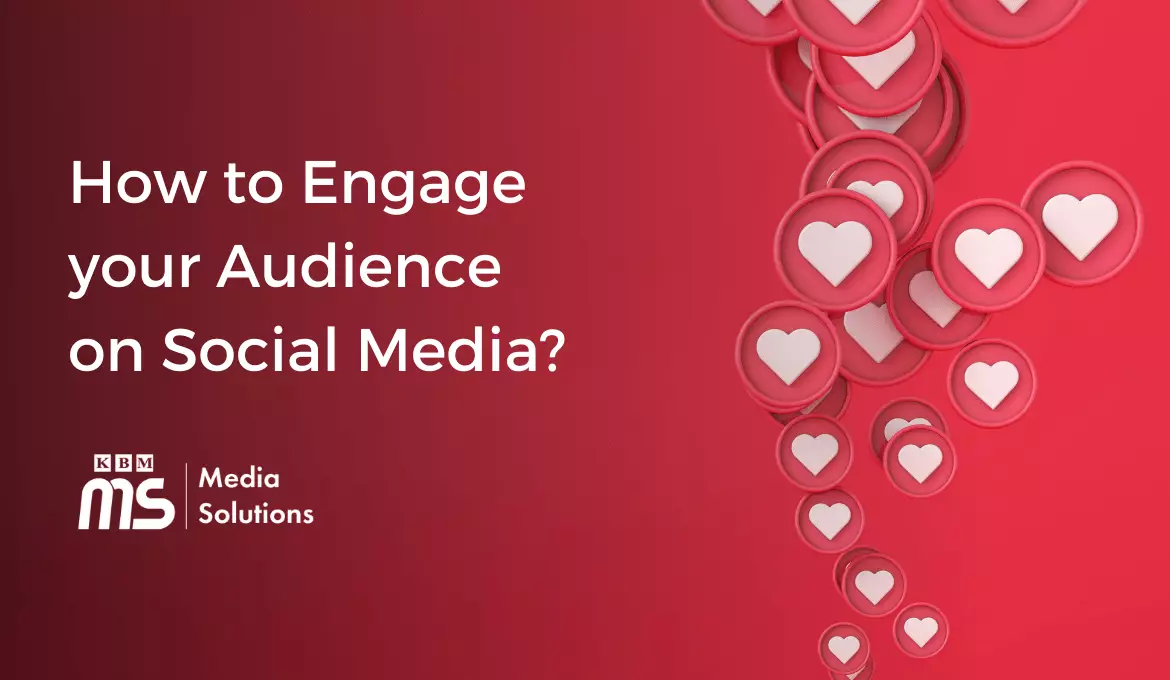 Posted on Sep 10, 2021
Social media is without any doubt the biggest help to mankind ever created where billions of people get billions of services. Therefore, businesses need to promote their brand or company through social media platforms which will then provide them with tons of social media benefits.
If this has caught your eye learn about social media visit https://www.kbmmediasolutions.com/search-engine-optimization-training.php
What is Social Media engagement and why is it so important?
Social media engagement determines how followers or consumers interact with your social media accounts. What started as a way to just hang with your friends turned to a platform where different brands and companies provide services and engage in conversation with their customers and followers giving them the benefits of increasing their sales and expanding their services. You can learn more about this through https://www.kbmmediasolutions.com/blog/evolution-of-social-media.php. This engagement is usually through likes, shares, comments, retweets, subscribers, and many more.
Now, getting your content out on these platforms like Facebook, Instagram, Twitter, Tiktok, etc is definitely what matters the most but the sole key to get sales and success is through audience engagement. Even if the content you provide is remarkable and helpful, your quality of interaction will determine the success of your content. People scroll up and down social media platforms all day and studies have shown that more than 70% of consumers rely on social media for their purchases, so if you are not creating an audience then you are missing out!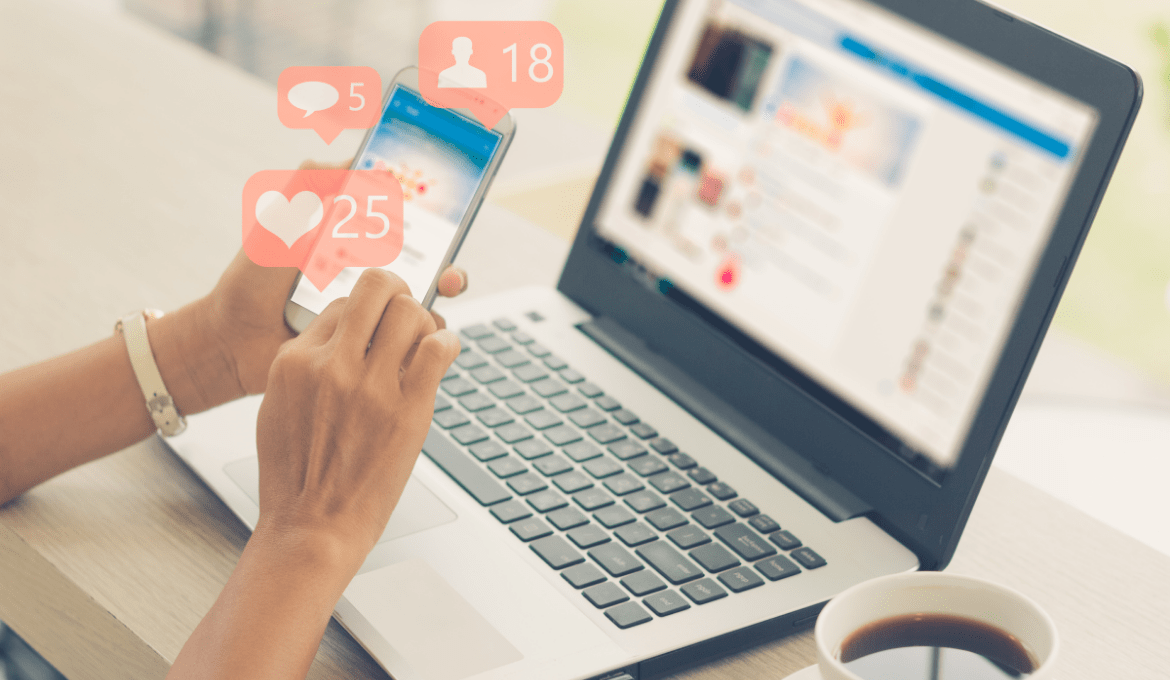 How to Increase Audience engagement on your Social Media accounts?
Following are some of the tips that can be very helpful if you want successful page growth and an engaged audience.
1. Be Transparent in your work:
People see lots of stuff online, most of which are fake and fraud which creates privacy concerns and trust issues, so there is always a question of what is fake and what is not. It is important to develop a healthy and strong relationship with your audience so that they don't doubt your authenticity. For that purpose, behind-the-scenes posts and stories can help your audience connect with you whether you are an influencer or a brand. Your authenticity to your audience should be your priority. To read an in depth guide into how to improve your digital presence visit https://www.kbmmediasolutions.com/blog/how-to-improve-your-digital-presence.php
2. Keep a track of your current audience engagement:
This will allow you to know and understand where your page stands and how well your audience engagement strategies are working. Facebook, Instagram, Twitter, etc can easily help you track your page growth, page likes, comments, link clicks, mentions, engagement rates, and many more.
To get more detailed insight, You can also use sites like Buffer Hootsuite, and Sproutsocial to help analyze your page growth.
3. Target your audience:
It is very important to know who is creating your content for. You cannot expect to boost your sales by engaging the wrong audience. When you know your audience, you are most likely to reach the right consumer with the relevant interests. This will save you all the hustle of spending time on people who will simply ignore your content and will improve your marketing strategies. Neustar and Socialbakers are two of the best websites to help you understand and identify your correct audience and their needs.
4. Use Hashtags:
Ever since hashtags have been introduced on social media, reaching out to more and more people has become easier. Hashtags help users find the most relevant and niche social media content and for creators, it helps to make their content more discoverable. Therefore, using hashtags can boost your post views, make it discoverable and eventually put you in the spotlight. You can use tools such as Hashtag expert to help you generate trendy and relevant hashtags for your content.
5. Be consistent in your posts and engage in the latest trends and situations:
No one would be interested in a page or an account that is barely alive and that is when they start doubting their services too. Therefore, It is important to maintain your presence by regular or weekly posts, replying to your followers or customers now and then, and updating stories. You can post on multiple platforms at once using Socialpilot to make it easier for you. An interesting way of keeping your audience engaged swiftly is to post with interesting but relevant questions in the caption to connect and develop an understanding with your followers.
Engaging in the latest posts and trends relevant to your services can help to show involvement and awareness. Sharing such content will help you keep up with the current trends and situations but it is important to share content that is not offensive of any kind.
6. Utilize social media features:
Different social media platforms have tons of features that can be very helpful to creators and businesses. It is important to make use of different features such as stories, reels, videos, sponsoring ads, etc. People don't use social media to be sold to and many probably won't just sit around and read your whole article about the services you are offering. Instead, you can make a quick video explaining all your services and strategies in a way that will attract people. Similarly, a simple advertisement can help more people to discover you. Use these features for your benefit. Learn more about Facebook Marketing at https://www.kbmmediasolutions.com/blog/facebook-marketing.php
7. Use humor to entertain your audience:
A brand with a good sense of humor attracts an audience like a magnet. Take this list of Hubspot as an example. People are most likely to interact with a brand that has a good sense of humor and it creates a sense of understanding. However, it can be risky at times because a poor sense of humor can easily drive people away and result in disaster. Therefore, humor when used correctly can do wonders! You usually see a lot of humour added to YouTube videos. To find out how that marketing technique works visit https://www.kbmmediasolutions.com/blog/youtube-marketing.php
The key to successful social media marketing is to keep the consumers happy and satisfied. For that, you will have to put yourself in the customer's shoes and then figure out what you would like. These are some of the tips that can guarantee you a successful social media audience engagement.
To learn more about Digital Marketing, visit: https://www.kbmmediasolutions.com/digital-marketing-training.php