What is YouTube Marketing? 5 Ways to Grow your Channel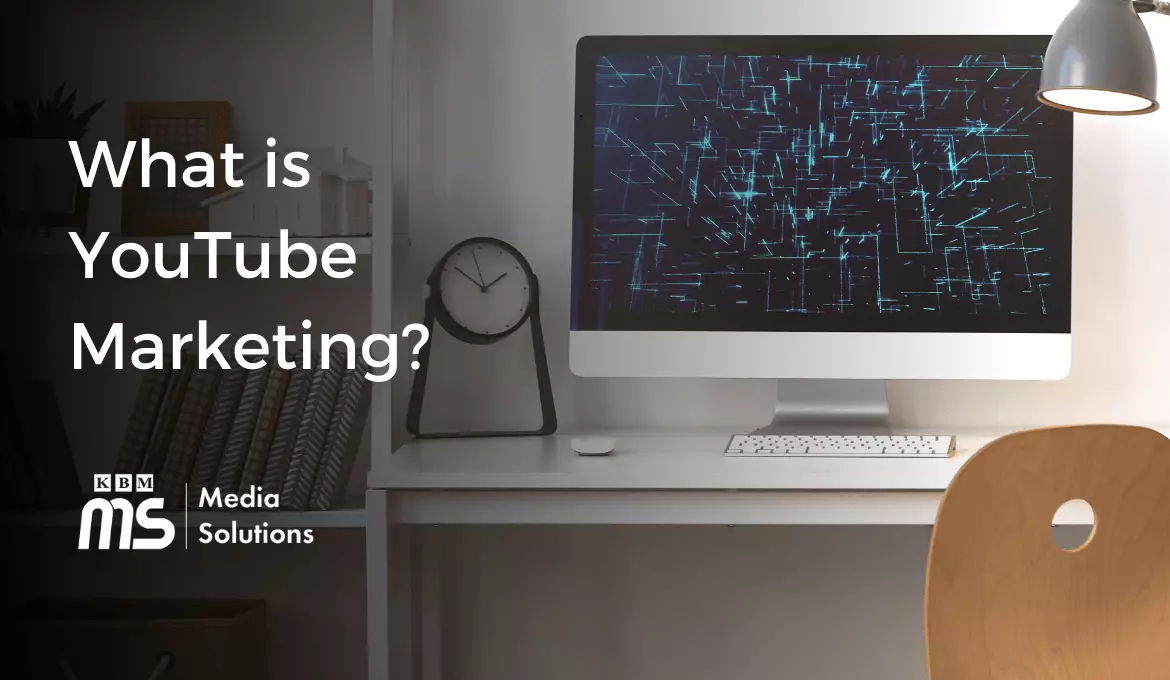 Posted on Aug 31, 2021
What is Youtube Marketing?
YouTube Marketing is a practice of promoting your business and products over YouTube's platform. It's either through uploading valuable videos over your YouTube channel or using the YouTube ads feature.
What are the benefits of Marketing on YouTube?
With over 2 billion active users are seen per month. You cannot ignore the potential marketing opportunities YouTube can bring for your business. There never has been a better opportunity for your business to come over the world's second-most popular social media platform and reach new customers.
Not just that, YouTube is also the world's second most used search engine, following Google.
There are other platforms like Instagram, Facebook, Twitter, and LinkedIn, it's never a bad idea to present on all top platforms. All of these social networks got great business potential when it comes to digital marketing but making a YouTube Channel for your business should be your top priority.
Did you know that video dominates all kinds of marketing content present on social media? Another reason why you should opt for YouTube marketing is that it's dedicated solely to video content. To find out how YouTube has developed to have a wide SEO visit https://www.kbmmediasolutions.com/blog/youtube-seo.php
"YouTube is a relatively untapped platform for small businesses. Only 9% of small businesses have signed up for it, which suggests there's still plenty of space left for your business." (Biteable)
What videos would be suitable for your channel?
There are plenty of video ideas that would go with your business and brand but it's important to identify who your audience is? what do they need from you? Only after determining these core factors, you'd be able to create customer-oriented videos.
Having an empty YouTube channel is quite terrifying, so we've arranged a couple of video ideas that might be useful and go with your video marketing strategy.
Introductory videos
Tutorial videos
Q/As videos
Unboxing videos
Listicle videos
Five ways to grow your YouTube channel
Make impactful Titles
No matter how amazing your video is, there's no good if no one is going to click on it. It's quite imperative to have optimized and appealing titles to your videos so that your audience is bound to check out what you have to offer in your video content.
Some useful tips to create perfect YouTube titles:
Optimising YouTube titles, that reflect effective SEO practices. So that your videos rank better on search engines like Google and YouTube.
It's relatively better to have shorter titles that are concise and easy to understand rather than lengthy titles that are redundant in words and vocabulary.
Give a reason to watch your videos
Your titles should be directing your audience to watch your video, give them one solid reason that how it's going to benefit them
Make Perfect Thumbnails
Having eye-catching thumbnails on your videos makes your audience click right away. It also adds recognition to your YouTube channel. The core to YouTube thumbnails is that they should be relevant to your video and content.
Not to forget, include a small description or text on your thumbnail so people can comprehend what the video is about. Your Thumbnail and title together act as a complement to your video before anyone watches it.
Keep videos under 3 minutes
Based on the Comscore survey, the duration of the majority of the YouTube videos is about 5 minutes.
The fact is, you should provide quality content that appeals to your audience and is not repetitive. Once your audience drifts away from your video within 10-15 seconds, they would skip you.
You need to realize what should be the ideal length of my videos that would prove valuable to the audience. It's alright to experiment with the video length but the ideal watch time is under 3 minutes. So focus on what you can deliver best in a short time because people do not have long attention spans to marketing videos, but if you're telling a story, it needs to be excellent if you're going over the 3 minutes' limit.
Brand Your YouTube Channel
Branding your YouTube channel is foremost important because it increases brand awareness, and that's exactly what you're here for. You're supposed to make your YouTube Channel visually attractive and influence your customers to respond to your call to action.
Using your company's logo, as your YouTube channel's display picture is a good way to familiarise your audience with your brand. You can also incorporate other elements on your channel and videos such as thumbnails, titles, descriptions, banners, etc. that reflect your brand image and identity. Including external links to your social media and website is another good way to direct traffic to your other maintained platforms.
Share videos via social media
To increase the reach of your videos, you can share them on social media which can provide a good opportunity to make your YouTube channel more visible. It's important to become part of many relevant social communities and groups on social networks, that might have your target audience which may help you increase brand awareness and growth your brand. To further know how to improve growth of your brand visit https://www.kbmmediasolutions.com/blog/how-to-improve-your-digital-presence.php
Social media is a great way to promote external content because most of your audience relies on these platforms for useful and valuable information.
Don't miss this excellent opportunity to join the best YouTube Marketing training course with work experience. Start your YouTube Marketing career today at https://www.kbmmediasolutions.com/youtube-marketing-training.php